Kendall Jenner Wears See-Through Black Dress to Lori Harvey's Birthday
On Friday night, celebs lined up to attend Lori Harvey's 26th birthday in West Hollywood, and Kendall Jenner arrived in style. The 27-year-old model wore a see-through, black midi dress, with asymmetrical shoulders. Her black panties were visible through the fabric and she opted to go braless.
The Kardashians star paired the dress with black open toe heels with strappy details wrapping around her ankles and showing her black pedicure, as well as a black choker with a red flower attached for a pop of color. She had dark brunette hair swept into an updo with pieces of her long bangs framing her face, and wore a smokey eye with a nude pink lipstick.
She later shared some more intimate photos of herself in a bedroom showing off her look with some sultry close ups.
In previous interviews, Jenner has said she is comfortable with a little risqué visibility, telling Vogue that she was "completely comfortable" appearing in a sheer sweater during a 2014 fashion show for Marc Jacobs.
"This was my first high-fashion show, and it was for Marc Jacobs," she explained. "I actually could not believe I was there. I was pretty chill, even though my boobies were out."
She added, "I remember getting a call from my agent saying that Marc and Katie [Grand, responsible for the styling] wanted to put me in this kind of sheer top, and I was like, 'I'm game. I don't mind. I'm all good with the nipple.' It didn't make me any more nervous. I genuinely was just like, 'Dope, whatever they want, it's their vision, let's do it.' So I was completely comfortable."
Jenner appeared to attend the high profile event on Friday alone, three months after her break up with NBA star Devin Booker. The couple broke up once following the wedding of Jenner's sister Kourtney Kardashian, then reunited. In November, People reported that they'd ended their relationship for good due to conflicting schedules and that it was a mutual decision. While playing shooting guard for the Phoenix Suns, Booker was traveling a great deal. Meanwhile, Jenner is busy with modeling, filming her family's show, and promoting her Tequila 818 brand.
"Both have incredibly busy schedules right now with their careers and they've decided to make that a priority," said a source close to the former couple.
Another insider said that the pair were still friendly and that they "have a lot of love and respect for each other and wish only the best."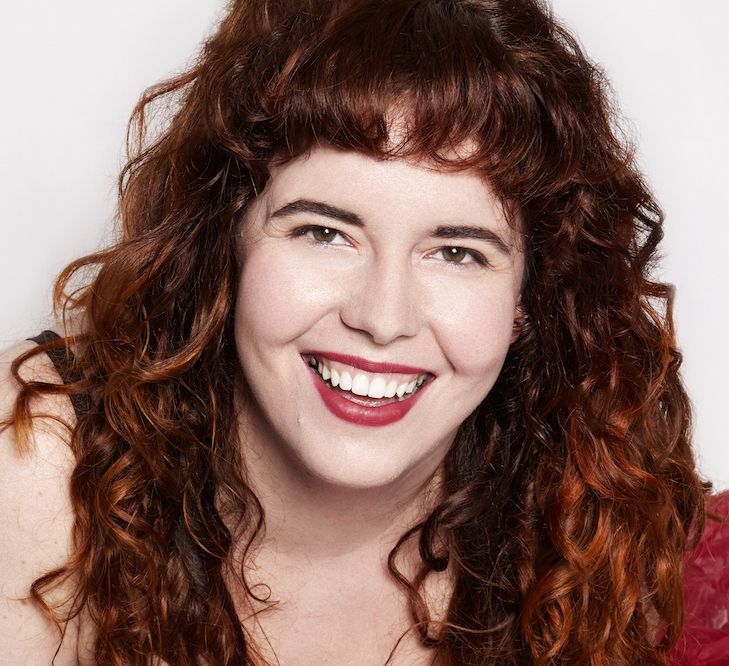 Aimée Lutkin is the weekend editor at ELLE.com. Her writing has appeared in Jezebel, Glamour, Marie Claire and more. Her first book, The Lonely Hunter, will be released by Dial Press in February 2022.
Products You May Like