Istanbul Travel Guide – Best Places to Visit and Eat At
"Life can't be all that bad, I'd think from time to time. Whatever happens, I can always take a long walk along the Bosphorus." That's how the novelist Orhan Pamuk described his relationship to Istanbul, the bicontinental Turkish city known for being a gateway between the East and West. With sweeping views of the Bosphorus Straight and stunning Byzantine and Ottoman architecture, Istanbul is the perfect spot for travelers who can't make up their minds between a vacation in Europe or one in Asia.
Karaköy

As one of Istanbul's trendier neighborhoods, Karaköy is brimming with art galleries, boutiques hawking handmade goods, and bakeries selling simit, Turkey's favorite circular snack. There's tons of street art and coffee shops dotting the narrow alleyways; be sure to stop and pet all the cats (or kedi in Turkish) you see along the way.
Hagia Sophia
Hagia Sophia has a lot of history, first as a Greek church, then a mosque, then a museum, and now a mosque again. Tourists flock to the monument to marvel over its high arched ceilings and stunning mosaics. There will be a line to get in, but it's worth it.
The Grand Bazaar
The ultimate shopping destination in Istanbul, for everything from spices and gold to…fake designer goods? Yeah, you'll see a lot of those. But there are also gorgeous Turkish tapestries and rugs, handmade lanterns, and, my personal favorite: pistachios soaked in rosewater, sold by the kilo.
Karaköy Güllüoğlu
You can't go to Istanbul without eating a little baklava (or a lot). The first-ever baklava shop in the city, opened in 1843, this place is kind of like the mecca of the Turkish dessert. Expect to be very overwhelmed by the flavor choices.
Turk Fatih Tutak
For fine dining, head to this Michelin-starred restaurant famous for its revolving tasting menu. The food is incredible, but even the décor itself is worth the trip.
Galata Simitçisi
Some may call the simit a "Turkish bagel," but some may be disrespecting the simit as its own culinary art. The circular, sesame-seed encrusted bread is a popular street food, and one of its best incarnations is at this charming bakery, also in Karaköy.
Zulu Galata
With views of the Galata Tower and tons of indoor/outdoor seating for any weather, Zulu is the perfect place to knock back some raki and watch the sun set.
Süreyya Teras Lounge
Who doesn't want to sip on a fresh-squeezed juice or cocktail while taking in views of the Hagia Sophia, Istanbul's most iconic landmark?
Taksim Square
One of the most famous tourist areas in Istanbul, Taksim is also famous for its nightlife, with plenty of bars, clubs, and lounges for whatever mood you're in.
Four Seasons Istanbul at Sultanahmet
Tucked on a cobblestone side street around the corner from both the Blue Mosque and Hagia Sophia, the Four Seasons Istanbul at Sultanahmet is a quiet oasis hidden in the bustling city center. The hotel was renovated in July 2022 with all-new interiors, and it shows—the rooms are spacious, comfortable, and the beds? The beds! One night I slept for 12 hours, and it wasn't even due to jet lag.
Çırağan Palace Kempinski Istanbul
If "literal Ottoman palace" is more your vibe, Istanbul's Kempinski is your place. The one-time imperial palace was transformed into a 310-room hotel in the 1980s, and boasts sweeping views of the Bosphorus and a suite, called the Sultan's suite, that costs more than $35,000 a night. (Don't worry, there are standard King rooms too.)
World House Boutique Hotel
If you're looking for a hotel that's independent and more affordable, World House is the perfect choice. In the young and hip Galata Tower area, it only has 10 rooms, but each is furnished and decorated with impeccable taste.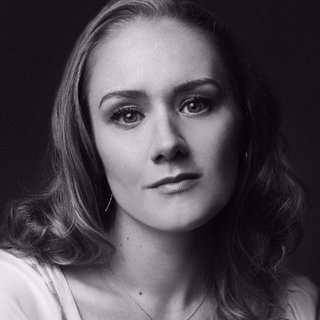 Site Director
Jessica Roy is the Site Director of ELLE.com.  Previously, she worked as the News Editor of TheCut.com. She likes baking, running and Instagrams of your dog.
Products You May Like