All About Lori Harvey's New Boyfriend Damson Idris
On Friday, Lori Harvey celebrated her 26th birthday in West Hollywood, and she arrived at the event on the arm of her new boyfriend, British actor Damson Idris. They were photographed walking hand-in-hand outside the Lavo Ristorante dressed to the nines.
Harvey was wearing a form-fitting black cutout dress, while Idris wore black slacks with a matching shirt under a white blazer. The socialite and influencer was also seen in a pair of YSL Gloria sandals with a rhinestone strap, diamond stud earrings, and a gold Cartier Panthère ring. Her party was star-studded, including attendees Lizzo, Lil Nas X, Kendall Jenner, and Justin and Hailey Bieber.
The couple only recently went "Instagram Official," and have not been seen out at many public events. Fans are curious about Idris, so here's what's know about the actor so far.
Who is Damson Idris?
The actor was born in Peckham, an area of South London, in 1991. His mother is from Nigeria, and he has five siblings.
"I remember it was always loud in the house. People were always having conversations, people were always playing music," he told GQ in 2022. "We were poor, but [if] things are always happening, you didn't really know that you were poor."
In college, Idris studied acting and was cast in the play Pandora's Box at the West End's Arcola Theatre when he was only 21-years-old.
"I still remember the first laugh I got from the audience when I knew—I'm gonna do this," he told GQ.
He is now best known for his role in the show Snowfall as drug dealer Franklin Saint. The show started in 2017 and will be wrapping up its final and sixth season this year.
How long have Harvey and Idris been together?
Idris seemingly first confirmed their relationship on January 13 by sharing a few Instagram stories of Harvey to celebrate her birthday. In one, he is kissing the model on the cheek as they embrace and in another he shared a photo of Harvey holding up stacks of money by her face and wrote over it "The Plug."
Over the kissing pic, he wrote, "Happy Birthday Nunu."
But there have beens rumors that they were dating since December 2022, when the couple was seen out at the same restaurant and a few events.
Who else has Damson Idris dated?
Idris has talked about dating someone for a long time, saying, "After leaving a nine-year relationship, I learned it was time to sit down and really find out who I am. Do you feel like you've had this epiphany now that this art is out there in the universe?"
It was rumored he was seeing rapper Saweetie because of a photo of them online by her a piano, but he said they were just friends during an appearance on The Breakfast Club in 2022, according to Complex.
"No, no, me and that queen are just friends," he said. "She's a great piano player. And I didn't know she could play piano—I didn't even think the world knew. So I was like, 'Oh, this is a cool moment.'"
He added, "She's a huge Snowfall fan. That day we were at lunch, I think, talking about how we could collaborate. She wanted to show me her new place because I love CB2, and I was going to give her some ideas about furniture and art, and then boom, we went. She was playing the piano. That's it. I was in there for like five minutes, and I dipped out. She's a friend of mine."
Who else has Lori Harvey dated?
In June, Harvey broke off her relationship with actor Michael B. Jordan after dating for a year and a half. Harvey's love life has been subjected to many rumors, which she addressed in an interview with Teyana Taylor on Bumble's "Luv2SeeIt" web series by saying it was all exaggerated and she's actually become very thoughtful about her dating choices.
"I almost got married very young," Harvey said. "I felt like I hadn't really experienced anything, I didn't really know myself. I didn't really know what I liked, what I didn't like. I just felt like I hadn't really experienced life. So at that point then I was like, "I'm about to date on my terms.'"
She added, "If it's no longer serving me, I'm going to move on."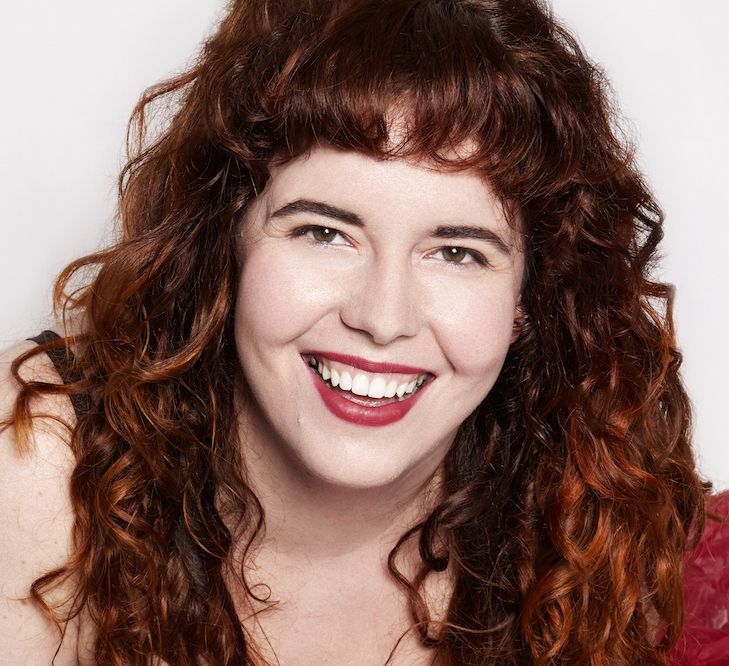 Aimée Lutkin is the weekend editor at ELLE.com. Her writing has appeared in Jezebel, Glamour, Marie Claire and more. Her first book, The Lonely Hunter, will be released by Dial Press in February 2022.
Products You May Like