All About Kacey Musgraves' Boyfriend Cole Schafer
In early January 2023, Kacey Musgraves celebrated her boyfriend Cole Schafer's 29th birthday on Instagram. The couple have been romantically linked since June 2021, a year after her divorce from ex-husband Ruston Kelly. The couple quickly went Instagram official, with Schafer sharing an adorable black-and-white Polaroid of Musgraves sitting in his lap.
"I'm trying like hell not to write about her," he wrote in the caption.
For her boyfriend's birthday, Musgraves couldn't narrow it down to one photo and shared a carousel of their time together.
"So grateful for all the laughs and adventures, deep talks, ego checks, wise advice, forehead kisses, the books you recommend, your late night "oh I just whipped this up" and somehow it's extremely gourmet pasta (like, actually Michelin star) situations, the gorgeous way you observe the world and the words that follow. And mostly your unabashed, full-throttle vulnerability which is easily the sexiest thing about you," she wrote.
Here's everything we know about this man of many talents, Cole Schafer.
Who is Cole Schafer?
Schafer is originally from southern Indiana, and he now lives in Nashville just like Musgraves. He does play the guitar, but he makes a living working as a copywriter and also writes poetry under the pen name January Black, publishing three books of his work: One Minute, Please?, After Her, and Guillotine.
How did Schafer and Musgraves meet?
Musgraves told the New York Times that they had a classic meet cute in a crowded restaurant, vibing on one another from across the room. Schafer introduced himself and apparently didn't recognize that he was talking to a musical super star.
"He did not know who I was, which I loved," Musgraves said.
What has Schafer said about Musgraves?
Schafer's book Guillotine apparently contains some odes to Musgraves. In it, he references a picture he shared of Musgraves in which she is holding a fan and looking over her shoulder.
The poem reads:
"There is a polaroid of her / on the dashboard of my '89 Range Rover; / a polaroid where she's bending the wind / with an oriental fan; / as she gazes over her left shoulder, / her eyes devouring something the camera cannot see."
The poet is also a huge supporter of Musgraves career— now that he knows what she does. In February of 2022, he pics of Musgraves playing a sold-out show at Madison Square Garden.
"What impresses me most about her, is that she's the same human when she's talking to my mother, my father, my grandfather, my brothers or my best friend Jack, as she is when she's talking to an arena filled with 15,000 people (save for maybe the exploding fiery heart and a few of the other lovely theatrics)," he wrote. "So, all that to say, Kace didn't just sell out The Garden. She sold out The Garden in the same way she's built her entire career: by being completely and unapologetically herself. And, you know, that's really something."
How serious are Schafer and Musgraves?
In a March 2022 interview with Time, Musgraves Talked about why and Schafer were so quick to be open about their relationship.
"I don't really want to keep things private, because I'm proud of the love that I have," she explained. "I'm very happy. It's natural to want to share that. And I don't want to come across like a robot — I think people like me because I share who I am."
She added, "I feel really lucky to be with someone who is so secure and is a champion of me reaching for every star possible. It's a really beautiful thing for a man to be able to support a woman in that way and not take it personally."
The couple are clearly very in love, but they have some other tangible commitments. In December 2021, Schafer and Musgraves hosted their inaugural Teddy Bear Ball in Nashville. The event was planned to raise money for the Monroe Carell Jr. Children's Hospital at Vanderbilt and they worked with Build-A-Bear to donate over 300 teddy bears to the hospital. They held their second annual gala in 2022.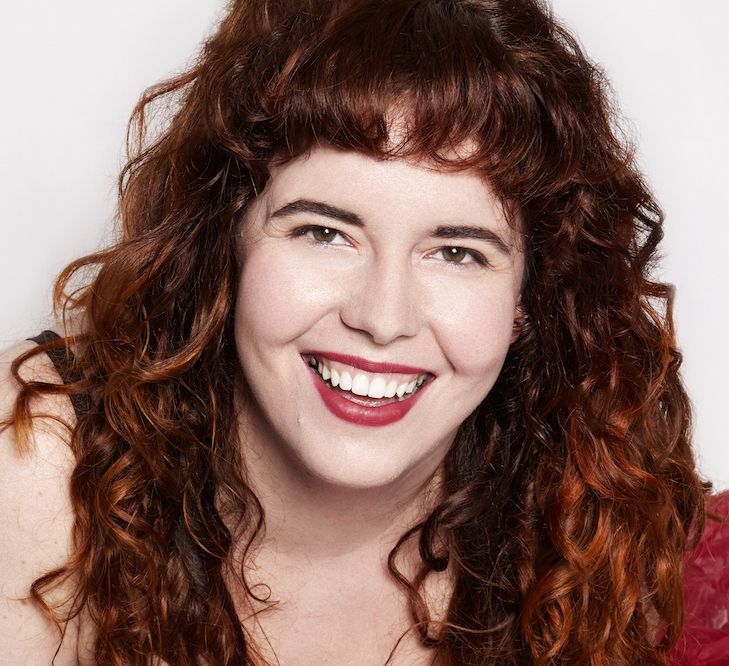 Aimée Lutkin is the weekend editor at ELLE.com. Her writing has appeared in Jezebel, Glamour, Marie Claire and more. Her first book, The Lonely Hunter, will be released by Dial Press in February 2022.
Products You May Like